by Stefan C Nadzo

The Zoo Fence is a Registered Trademark

Silence your thoughts,
Discard your memories,
Release your expectations.
What remains is indefinable,
Intangible and unspeakable:
Your very Self.
Seek it tirelessly.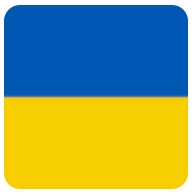 Some of our books are at
Amazon Kindle
All are HERE




Please read our disclaimer.

If you have received SPAM email messages apparently from us,
please click here

For Copyright & Trademark information,
please click here.




The Sm

Print
This is a "LITE" version of The Zoo Fence.
It was installed on July 9, 2020.
The original website was larger than this,
but not necessarily better.
What's changed over the past 25 years is us;
we have aged, our focus has changed,
and the website reflects that.
We hope you will enjoy, and find useful, what is here now.

There are still some links here to other
TZF pages that generate the "Oops" page.
That is because becoming LITE
has retired some pages,
but links to them still remain
with nowhere to go.
We are mindful of this situation,
and are working to resolve it.
But we are old, so, yes,
it will take a while.

The Zoo Fence was last updated on October 1, 2022.
The Zoo Fence was first published in hard copy in January, 1996.
It has been on the internet since February, 1997,
first at America Online, then at GeoCities (from 1/1998), then at OLM (from 7/2000),
and now at InMotion (from 3/2011).
Our thanks to Alan Simpson
for the color bar graphic used on this site,
and for his book on Netscape Navigator
providing our first introduction to HTML
umpteen years ago.


We have no credentials that you too do not have. We are simply spiritual seekers writing here on the basis of our own personal experience. In effect, then, what you find on The Zoo Fence is an expression of personal opinion based upon personal observation of our own lives. Please read it as such. If any of it is of any use to you, we are delighted. But please do not mistake it for authoritative guidance or advice on any subject. We neither wish to, nor are we qualified to, issue anything like that. While this disclaimer applies to everything on The Zoo Fence, it applies all the more to the material at Integral Health concerning any medical, psychological, nutritional, self-help, or any other health-related issue, program, therapy, or regimen. As regards those kinds of questions, we urge you to consult a licensed health-care professional before making any decisions or taking any action. As regards everything else on The Zoo Fence, your best guide is your own common sense.
Inevitably and rightly, there is a lot on The Zoo Fence about scriptures considered sacred by various traditions. As you read those comments and observations, please understand that nothing written here is, or is intended to be, an academic consideration. We are not theologians, biblical scholars, or historians. We are not experts. In the context of this website, our interest in sacred writings is solely as spiritual seekers who have undertaken a personal, inner journey for the Truth of who and what we are. We know that many of our statements, and perhaps even all of our conclusions, will not reflect, and perhaps may even contradict, current orthodoxy, theology, and history. We mean no disrespect by that, but it does not concern us, for again we are not academics, and this is not an academic undertaking. For us, the scriptures of the world's spiritual traditions are a guide and a tool and a vehicle which can facilitate and accelerate our own passage along the spiritual path only if we understand their message to us. Therefore, we take it to be our duty, even our sacred responsibility, to discover and understand their meaning to us personally, to decipher what the Universal Teacher intends for us to see in them and to do by them. All of that is what we hope to share with you, and we ask that you read it in that spirit.