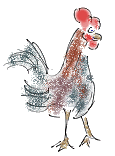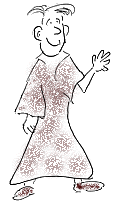 For those living in the planet's northern hemisphere, the winter solstice is a time of celebration, for it signals the return of the light. From mid-summer on, the days shorten, the nights lengthen, and increasingly darkness reigns. Now, in the twelfth month, that process reverses. The sun strengthens, and the light returns. Virtually all spiritual traditions recognize the symbolism residing in this astronomical phenomenon, and celebrate it. Here, at The Zoo Fence, every December, we join in that joy by sharing a few of the happy messages we have received over the past year.

I just found your site on Google. Great site, very informative.
Email

We are reading The Zoo Fence together, learning and teaching one another.
Tennessee

You have a way of going right to the heart of the matter. Thank you so much for being there, and for your extraordinary consciousness. Your Seeing does so much for all of us!
California

I have your site bookmarked, and I will be returning. Thanks for putting your teachings on the internet.
Email

A mature site.
Email

I have much delight perusing Brother Theophyle's cartoons. Wonderful!
United Kingdom

I must say that we are truly amazed by your vision over the human spirit, and by your efforts to make a difference.
Romania

I have enjoyed visiting the web site over the years.
Email

Your book In The Beginning - The Eden Conspiracy Unveiled is of particular interest to me.
Email

It was great to find such a happy balance of truth, helpful information, naturalness and humor on your site. I've already recommended it to a number of my friends.
Email

It's so nice to be acquainted with people with metta.
[Editor: Metta is a Pali word meaning "Loving-Kindness"]
Email

So much of your content resonates with my own awakening.
Western Australia

As always, we enjoy your wonderful site which is truly a gift for the web!
Email

The Zoo Fence is a touchstone of sanity. A stone amidst rushing waters.
Vermont

I am new to the site, and looking forward to exploring it in depth.
South Africa

Your site is a breath of fresh air! I love the way you blend the various traditions without compromising them. Your site also has a nice user-friendly design.
Guest Register

What an inspiration! Thank you.
Guest Register

Looks verrrrry interesting!
South Africa

I have gone through your site many times. As it has been rightly said on The Zoo Fence, if ALL there is IS GOD, then WHO AM I? This is one answer to all questions.
India

Your site gives me so much peace. Thank you.
Guest Register

Thank you for your generosity in sharing so much through your website.
It opens so many wonderful topics.
Australia

Your web site allowed me to open a space, and enjoy some cosmic bliss.
Canada

Thanks!
Guest Register

Thank you!
Peace to us all on this journey we take.
Guest Register

Just thanks for taking the time and trouble to make all this help and advice available to myself and so many others.
United Kingdom

Very thought provoking.
Guest Register

Thanks so much for sharing your sight (and site)!

Guest Register

My appreciation for all I touched upon visiting the The Zoo Fence.
Guest Register

I am overwhelmed!
Email

Yes!!!
Guest Register

Email

Your books and other writings are very thoughtful.
France

I love it!
Email